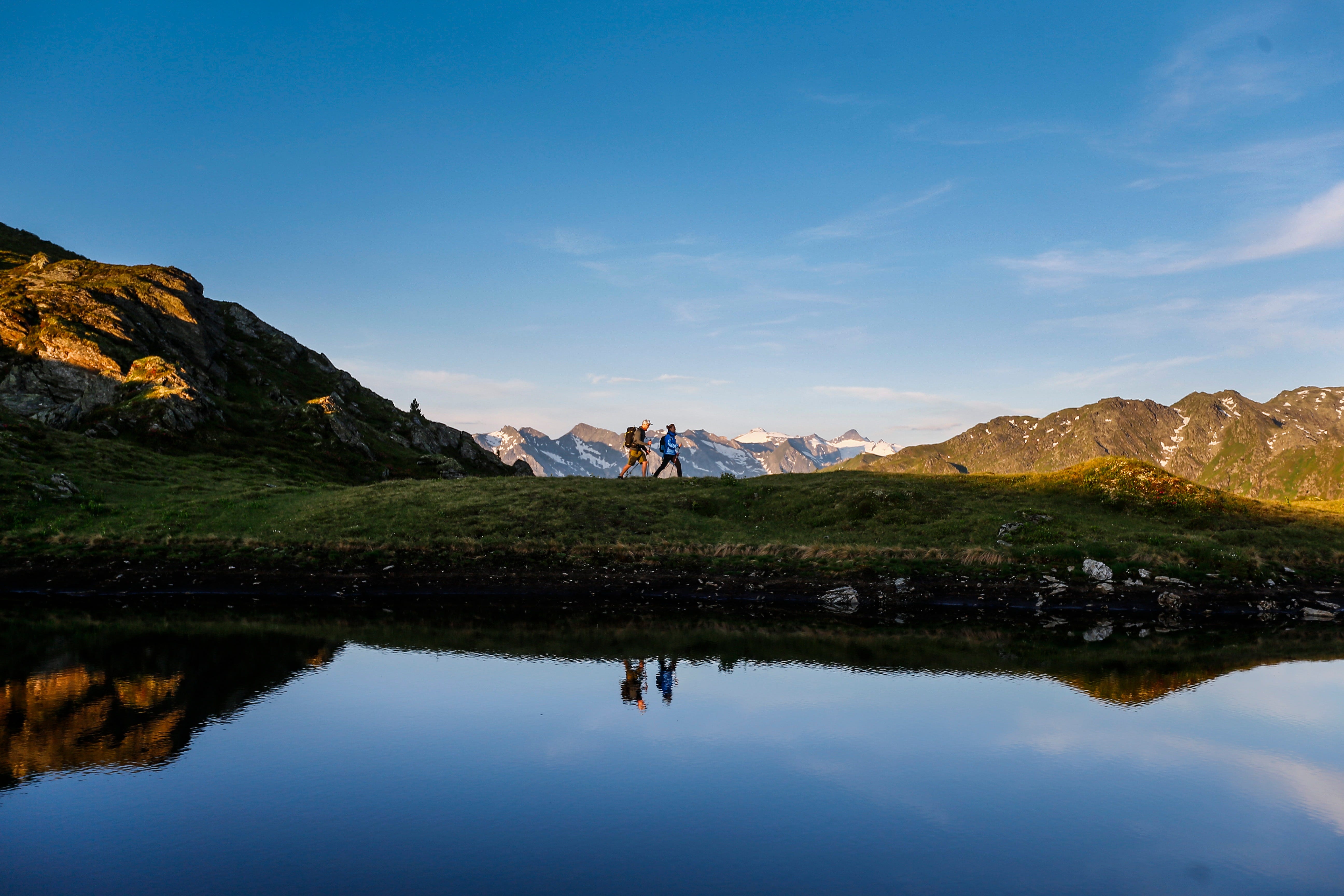 Corporate Social Responsibility
As a public company, we always try to combine our traditional roots with thinking outside the box. We take responsibility and contribute our part to a sustainable development!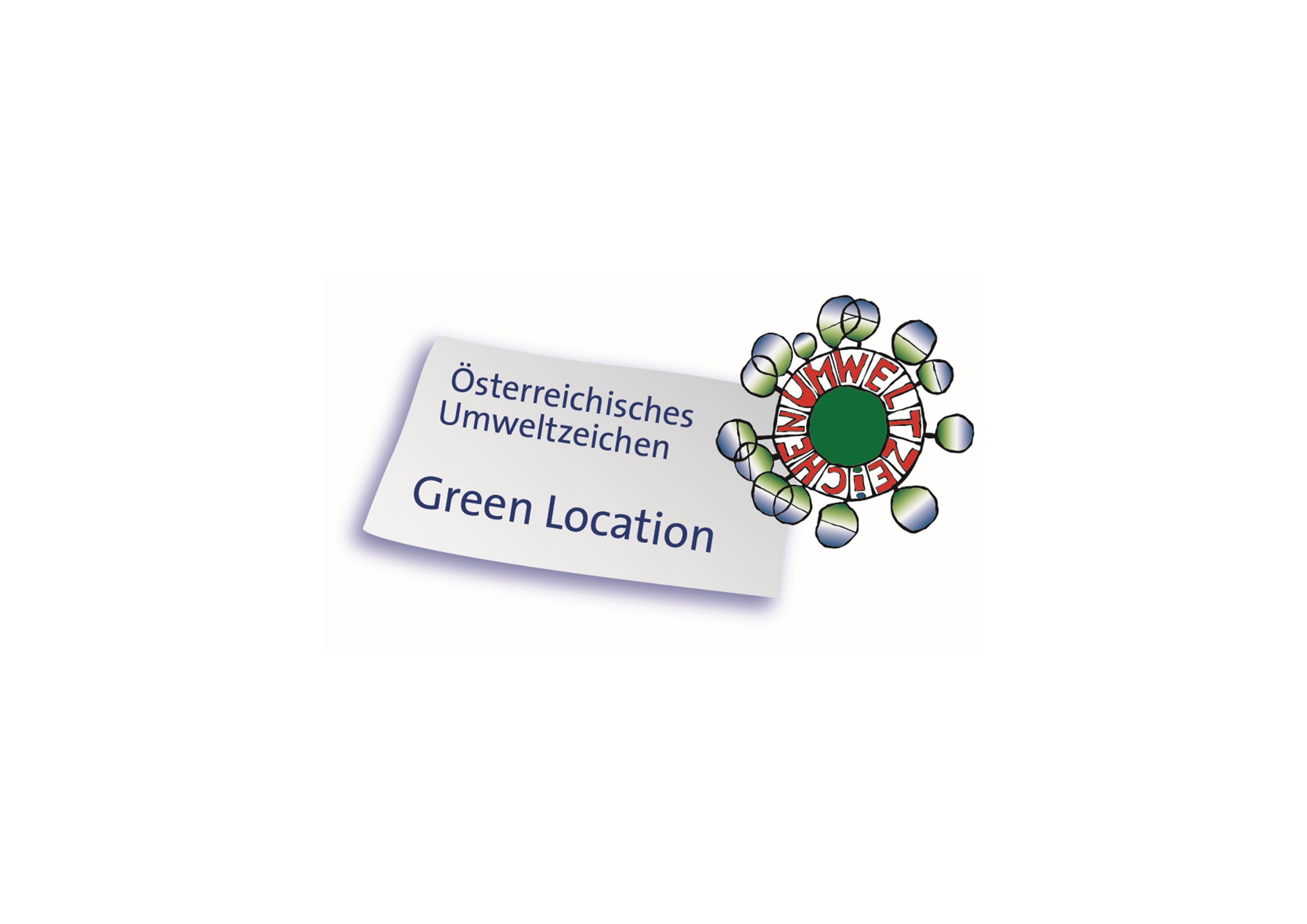 Austrian Ecolabel
As of January 2023, we are now certified as a Green Meeting- and Eventlocation with the Austrian Ecolabel. We encourage our clients, to organize their events in a mindful and sustainable manner with nature in mind.
GREEN is always better!
Apart from positive effects on the environment, sustainable alternatives are often not only more practical but quite clearly: cheaper!

Due to lack of time and money, we have developed a fountain system with one of our clients, which means that bottled water in the meeting room is history! Each guest receives their personal water bottle at registration and can fill up fresh Zillertal spring water from the mountains directly in the room or catering area at any time - since 2020 even contactless!

No stress, no shards, no mess. Plus a beautiful souvenir of the event, which can continue to accompany them in everyday life.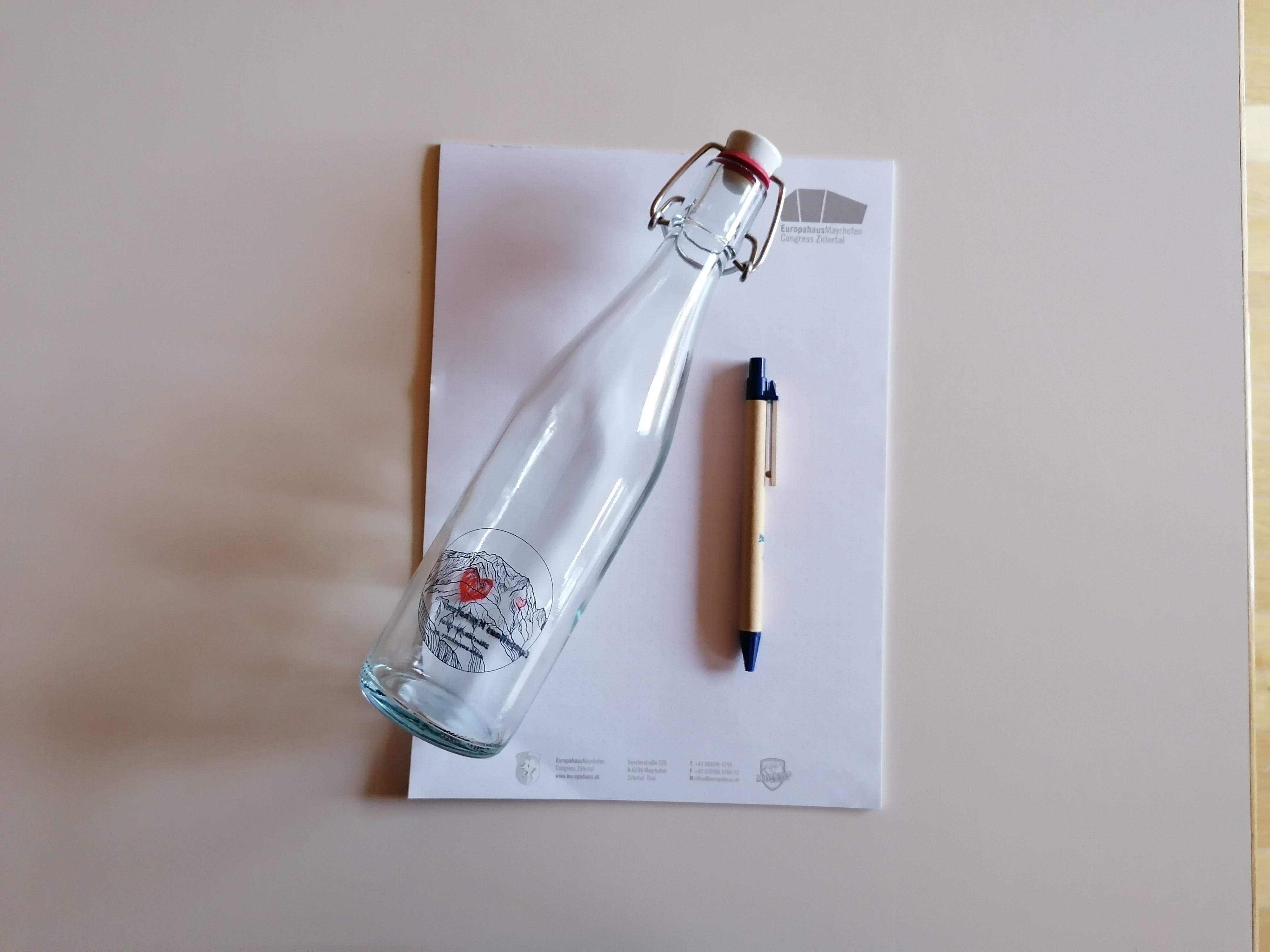 Food for thought(s)
Cooperation with regional suppliers
Seasonal adjustments to the menu
No plastic packaging
Drinks in returnable glass bottles
Coffee-to-go is a no-go!
Fresh herbs from the pot at the buffet
Food recycling (eg. fresh fruit into smoothies the following day)
Social responsibility
Our own event MITANOND takes place every year in favor of "Zillertaler helfen Zillertalern". This local association was founded to provide quick and unbureaucratic support to people in need - be it financial or with legal know-how.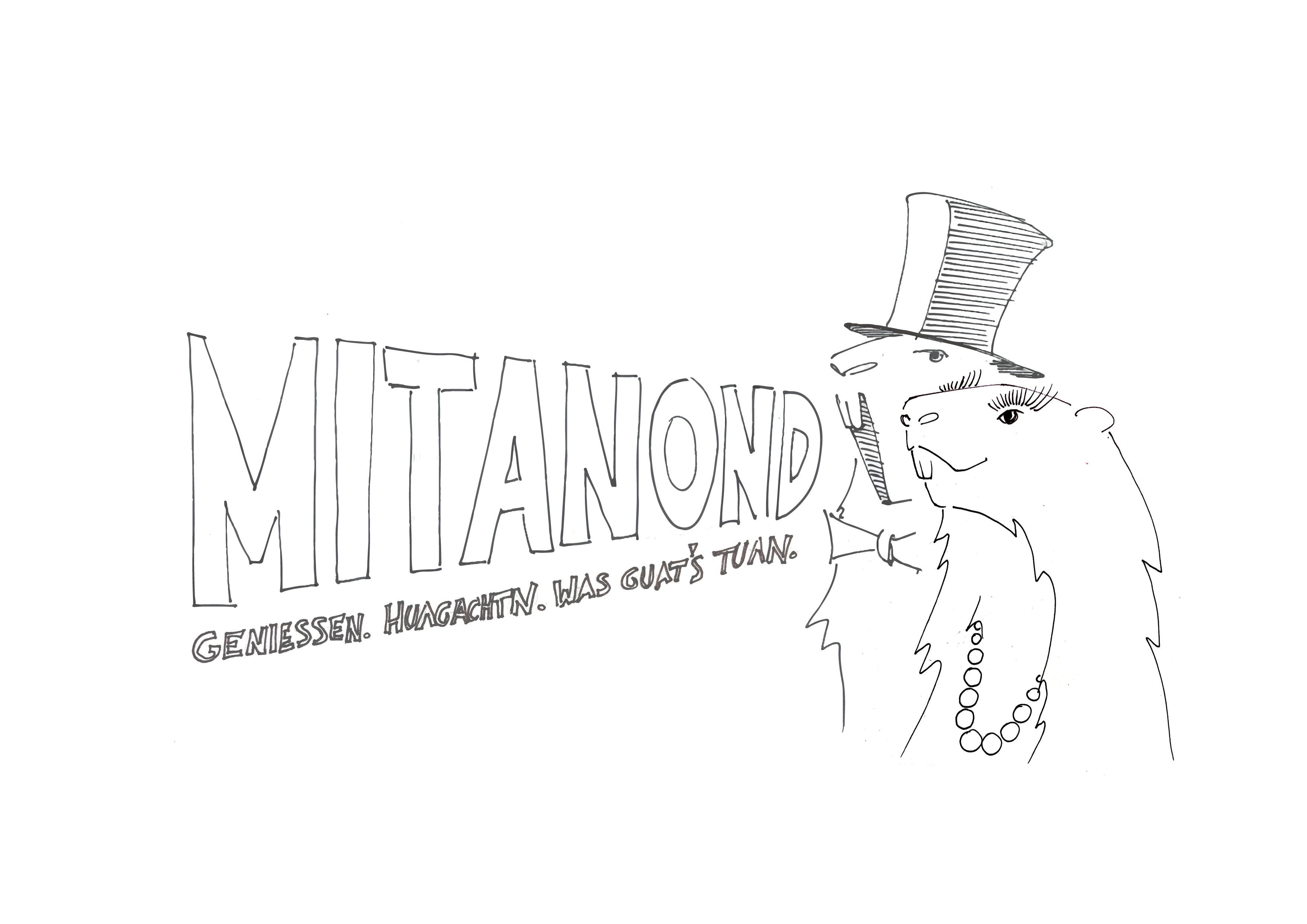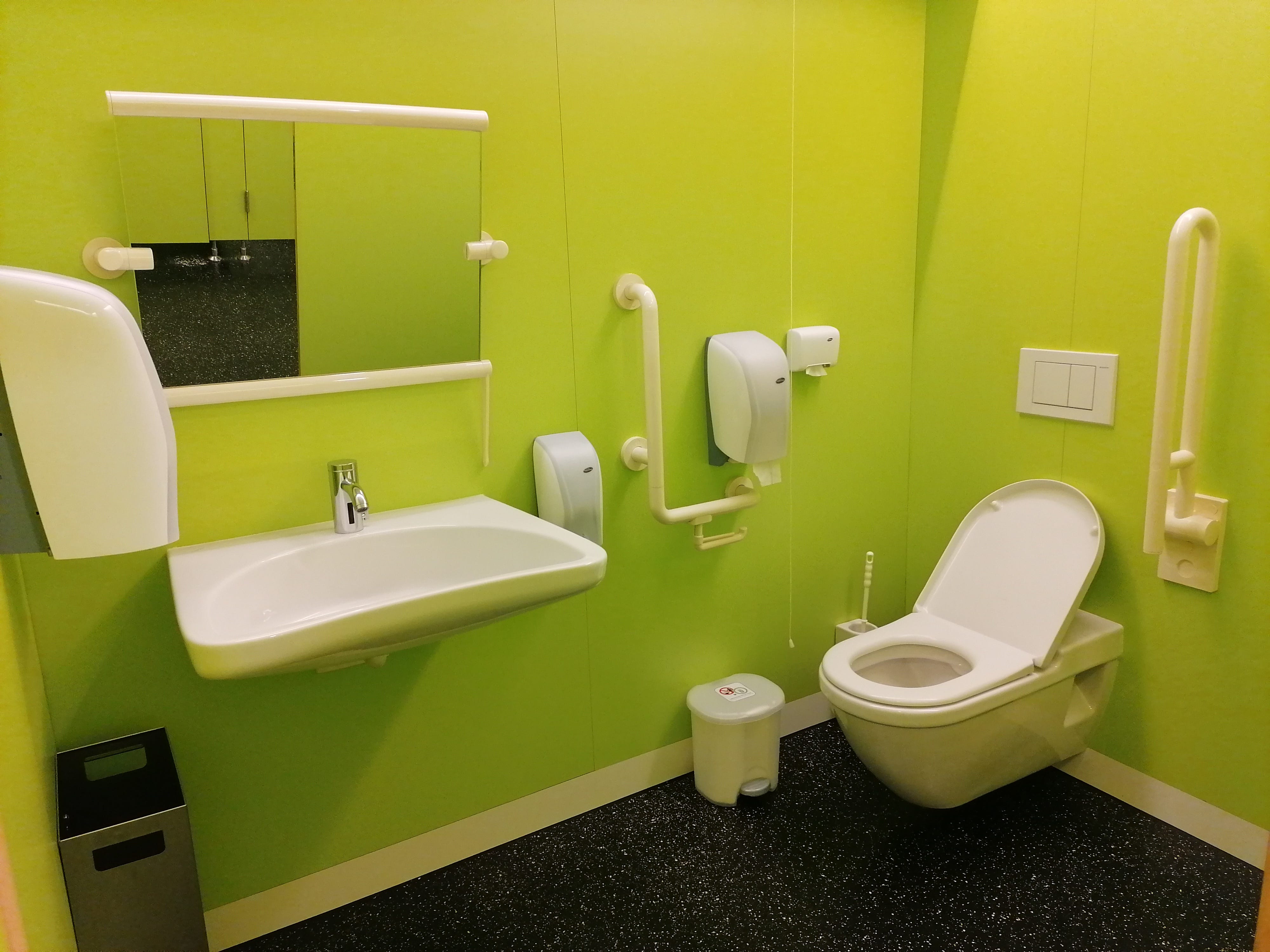 Accessibility
Since the renovation in 2010, the Europahaus Mayrhofen has been barrier-free on all levels. Disabled toilet facilities can be found in the basement. Due to the openness and the fact that no furniture is permanently installed, we are always flexible in the room layout & make sure that every visitor feels comfortable.

Our chairs are mobile, the hall without a dip - so wheelchair spaces are possible everywhere.
Access statement
Dimensions passenger lift:
173 cm wide, 151 cm deep, door: 90 cm width
Main entrance & meeting room doors: 118 cm width
Min. door width general: 80 cm
Dimensions disabled toilet:
Door width 80 cm, room length 212 cm, room width 154 cm

Photo description: barrier-free toilet cabin in the Europahaus, you can see the washbasin, mirror, emergency cord, handles, toilet brush, waste bin, hygienic bag dispenser, toilet paper dispenser, soap dispenser.
Tree sponsorship
Keep Mayrhofen green! As a lasting memory and a deep-rooted relationship with Mayrhofen, there is the option to sponsor a newly planted tree in the area surrounding the Europahaus!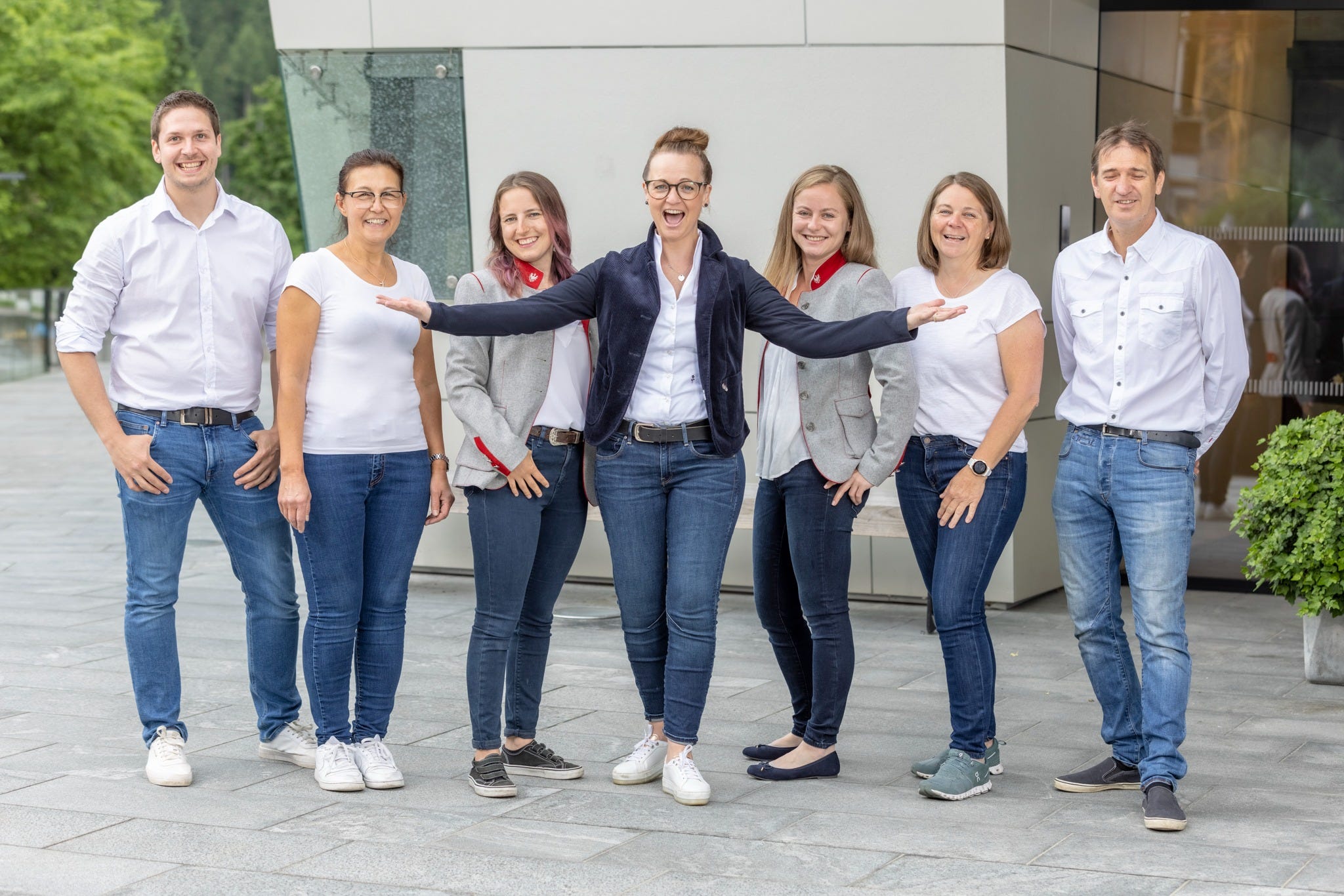 Our treasure: the Europahaus-Team
Flexible working hours & home office
Annual workshops to define common goals & values
Staff room with coffee, tea & fruit (and chocolate)
Christmas parties & anniversaries are always associated with movement: skiing, hiking & fun outdoors!
Inclusivity
We are actively committed to diversity and enable employees, partners and customers to feel free and safe.
In all written forms, inclusive language is used & gendered (*).
The Europahaus team condemns any form of discrimination based on gender, origin, disability, sexual orientation or other criteria.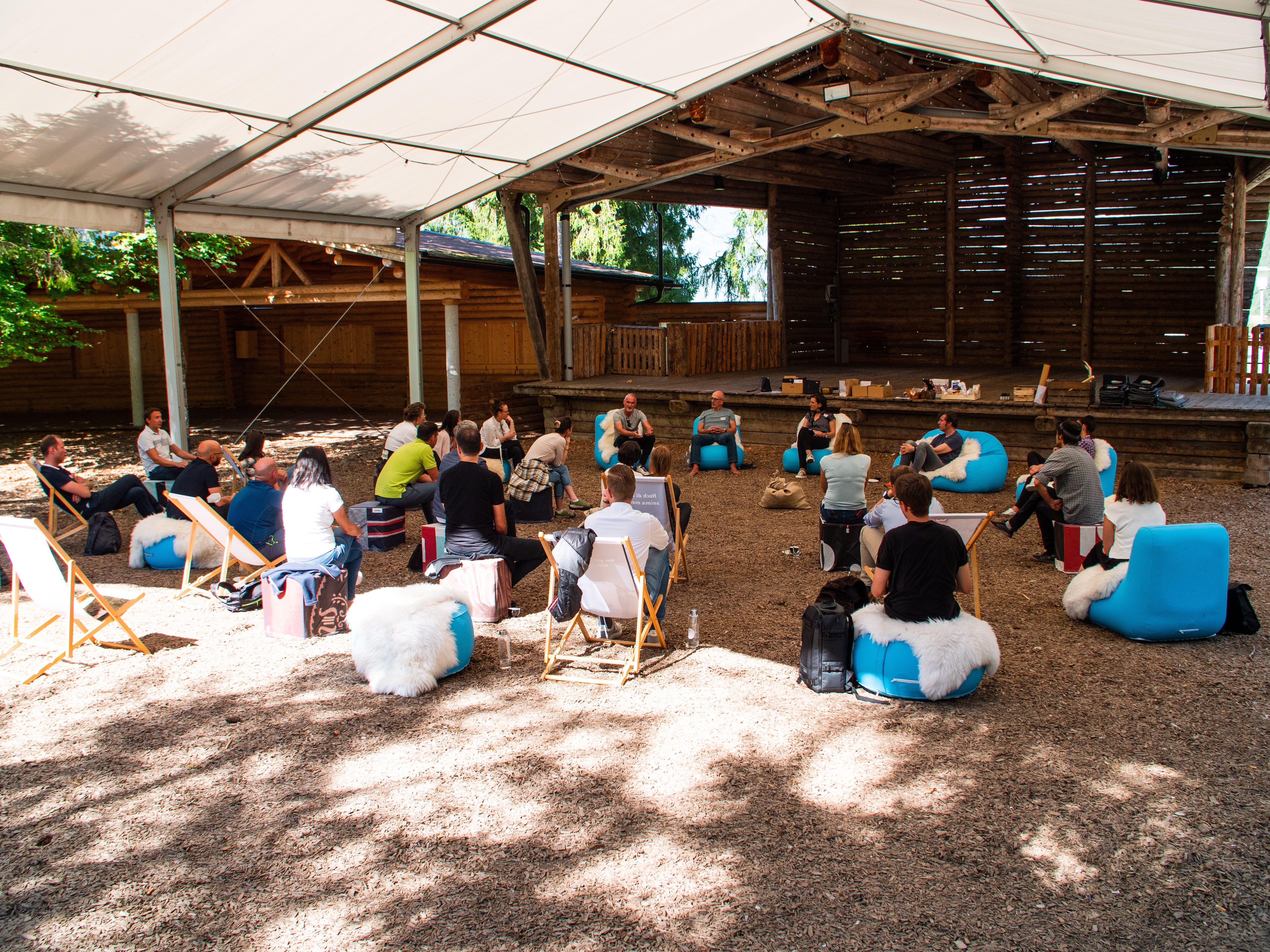 Europahaus Mayrhofen | Congress Zillertal